Camping Fun in Summer
2015
Is now available! Glim Glam the ant and beetle Fritz are at it again, A new adventure to start the summer season. What could be more fun than sleeping under the stars.!
Soft cover ~ 32 pages
$10.50
---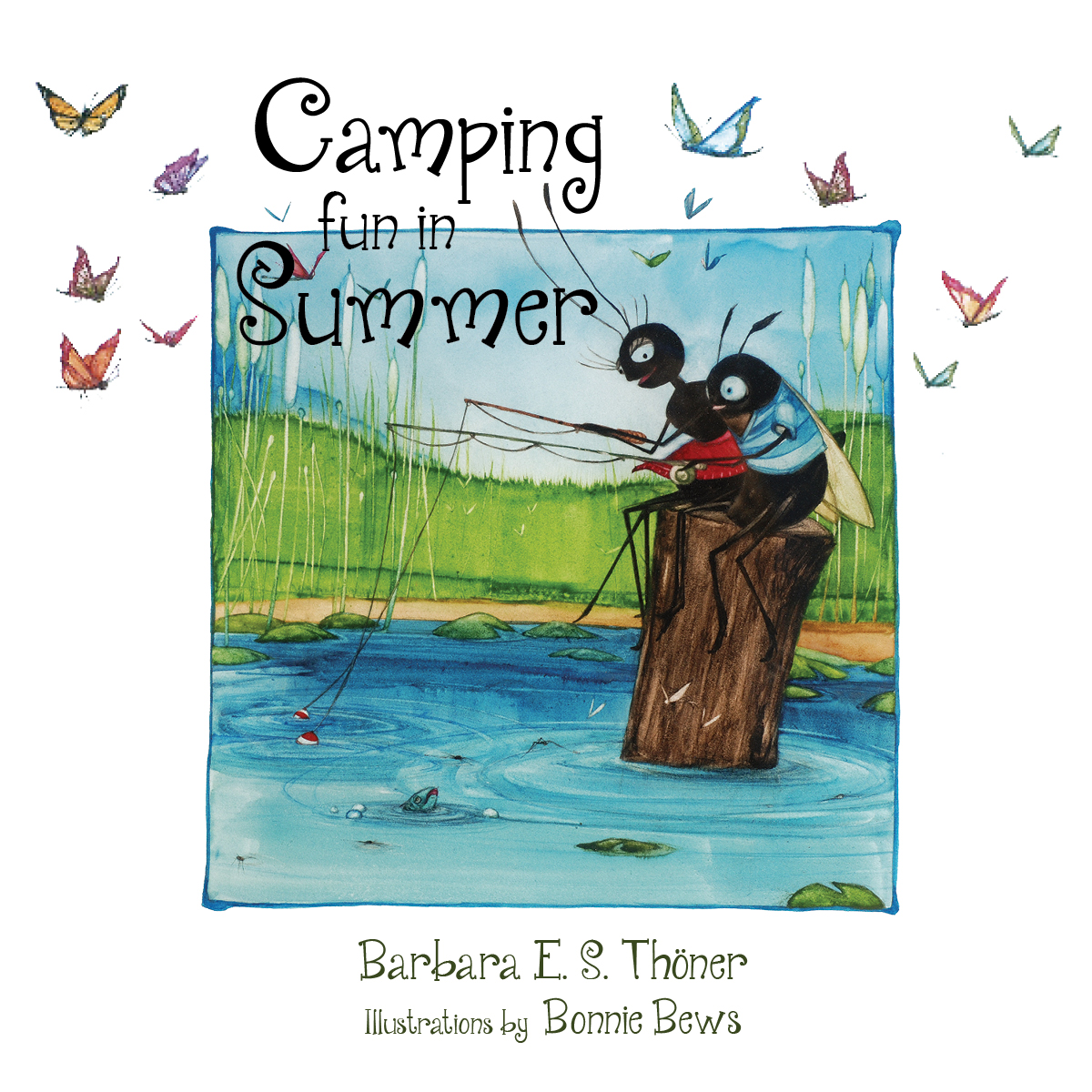 Dance into Spring
2014
This is the first of 4 in a new series with characters Glim Glam the Ant and Beetle Fritz.  Soft cover ~ 32 pages and full of Bonnie's well known whimsical approach to the fanciful world.
$10.50
---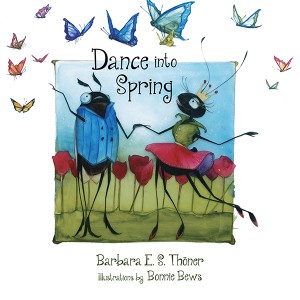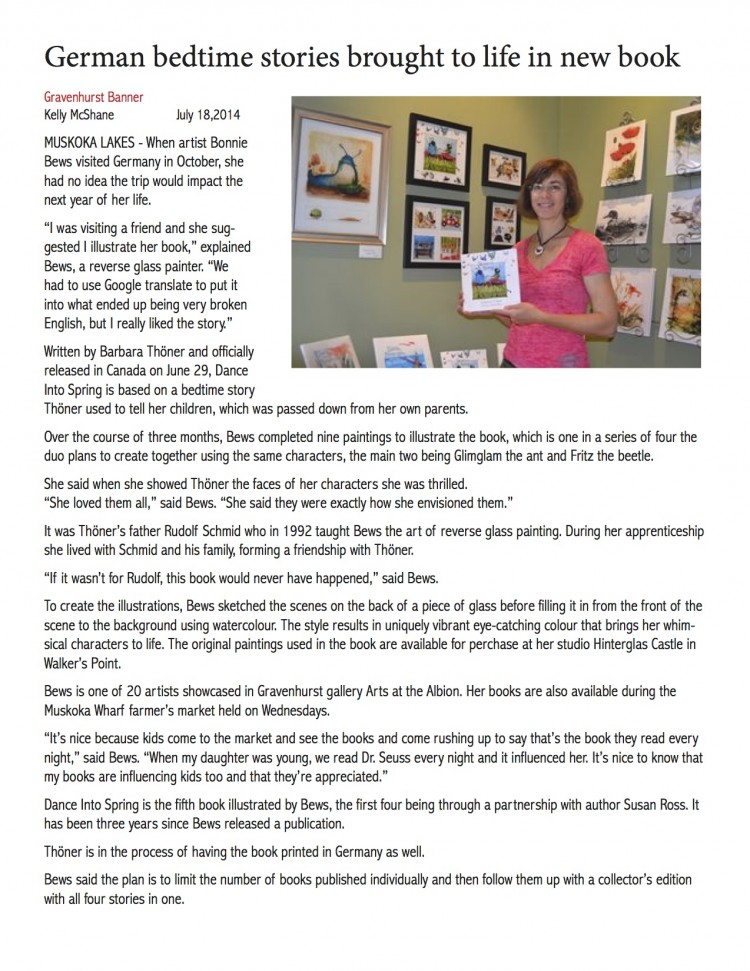 To Purchase these books please contact Bonnie ~ They can also be found  at the Arts at the Albion Gallery in Gravenhurst.
Copyright © Dandelion by Pexeto